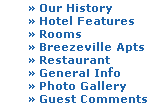 Guest Comments:


Below are comments that have been submitted by guests of Villa Lodge.

Submitted By: Maureen Bruce (from London U.K)
My name is Maureen Bruce,I came across villa lodge by a misfortune and was quite pleased with what I receive me and my sister who is from Florida came to the island for the first time,and was upset by the place which was set up for us and a phone call to yourself late at night was all it took and we spent the best 2weeks in a place we've never been befor,the only regret was the resturant was not in operation but we made do cooking our own meals,thanks again to all the staff at villa lodge hotel would love to visit again....

Maureen Bruce

Oct 2009

Submitted By: Lynette (from Trinidad)
I wish to take this opportunity to say thank you to the management and staff of this establishment for a wonderful week. We visited the island hoping that we had made a great choice of affordable accommodation and my god we did. The attention given to us was just overwhelming. The staff was very helpful, caring and courteous. The accommodation was comfortable. We enjoyed the week. When we visit St. Vincent again we will be staying at the Villa Lodge Hotel.

Sept 2009

Submitted By: National Insurance Board (from Trinidad & Tobago)
Good afternoon Mr Hoogstraten

On behalf of my group from the National Insurance Board of Trinidad and Tobago we would like to thank you and your staff for your warmth and hospitality during our stay at your beautiful hotel.

In spite of the burden that was placed upon your staff in particular, they always wore a friendly smile on their faces, and exchanged kind words.

Your generousity would not be easily forgotten, and I would recommend your hotel to anyone who is looking for accommodation in St Vincent.

May God continue to bless you and your staff.

Regards.


Yvonne Carter

April 2009

Submitted By: Jacek Kloze (from Canada)
I was very pleased with the attention which staff gave to all details, the view of the sea I had from my room and patio and beauty of the island when I took several tours on land and on water.

The service was excellent and food was delicious, home made and very tasty, it would be hard to do anything better that you have done.

I would like to thank Ton and his wife for their hospitality and for helping me in so many different situations.

Happy New Year to all of you at the Villa Lodge Hotel.

Jacek Klose
31 December 2008

Submitted By: Angela and George Warner (from Barbados)
Hello to everyone

Just a note to say a special " Thank You" for all your kindness which contributed to one of the most enjoyable and peaceful holidays we have had in years!! We thoroughly enjoyed the food - absolutely delicious!!!

The hotel is comfortable, clean and each staff member is polite and friendly. Special regards to Janet and Claudia at the Front Desk and Gail and Tisha in the Restaurant.

We will certainly be back for more of the same.

Keep up the good work!!!

Angela and George Warner

April 2008

Submitted By: Ms. Lessey and Family (from Trinidad & Tobago)
To the Management and Staff,

My family and I would like to thank you all for the kindness and co-operation you showed to us for the time we spent there.

It was a great experience for us, and my children really enjoyed themselves.

Once again, thanks for everything.

Yours faithfully,
Ms. Lessey and Family.
31 March, 2008 - 4 April, 2008.

Submitted By: Desry Audain (from Quebec, Canada)
My husband and i would like to extend out thanks to manager and staff of VLH. Every thing about there was great, and we still craving our caribbean breakfast every morning about 10am. All we know there will be future visits to SVG and you'll be seeing us again.

Aug. 2007

Submitted By: Cricket Logistics (from Barbados)
Dear Ton and Team,

We would like to express our thanks to you and your team for all your assistance in the period during the lead up to Cricket World Cup as well as during the event.

With all the last minute challenges that we had to deal with, your staff were all extremely helpful and were an absolute pleasure to deal with.

From our perspective the event was a great success in terms of travel and accommodation and arrangements for teams, officials and supporters. This is in no small part due to the helpfulness and the enthousiasm of our supliers such as yourselves.

Thank once again for all your help and support before and during the event.

With our very best wishes,

The Cricket Logistics Team

May 2007

Submitted By: Leonard Blackett (from Barbados)
To the staff at Villa Lodge Hotel.
My appreciation to all at the hotel with whom I met. I would recomend the hotel to anyone, a great experience.friendly atmosphere, nice food. Hoping that I can return some time in the furture. Many thanks to Claudia for the reservation,it was the way she handled it that convinced me to stay at the hotel.Special thanks to Gail and Tricia.They contributed to the enjoyable stay.Lenny and Shon

February 2007

Submitted By: Rick Scull (from Canada)
Hi JM, We can't thank you enough for making our trip to St Vincent a memorable one.
St Vincent and the Grenadines never fails to amaze me, the consistent dedication of the staff at Villa Lodge, from the front desk to the incredibly well kept rooms to the excellent food. The good natured, warm hearted and friendly staff you have there, make returning so much fun.
The term home away from home must have originated from St Vincent and the Grenadines and particularly Villa Lodge Hotel.
The catch of the day in your restaurant is by far the best prepared fish on St Vincent. The garlic bread cannot be beat and Adele and Lynn say that the chocolate cake is to die for.
Yvette is going to have to make bigger batchs of Calillou soup as you ran out (maybe we just ate too much of it).
We would like to thank Jeanette and Rachel on the front desk, Gayle, Tisha and Tamara in the dining room and of course Denise with her wonderful sense of humor for making our trip a huge success.
This was Lynns 1st real vacation and everyone at VLH made it an unbelievable experience for her. She is already planning her return there.
The knowlegable staff helped us get around St Vincent and helped me make contact with people so our day excursions went very well. Helping us with taxis, rental cars and simplifing the dollar bus was very helpful to us.
This was not Adeles or my 1st visit, and won't be the last. SVG for us has been a consistant Great holiday destination, we hope it never changes. A big part of it is VLH, never any unpleasant surprises. What more could you ask for in a vacation.
So until the near future when we return, take care of all our special friends there.

Rick Adele and Lynn
E-mail sent on 21/07/2006

Submitted By: Eric and Melissa Effinger (from USA)
Melissa and I would like to thank you once again for your hospitality and assistance with our tours. We really enjoyed Trinity Falls and appreciated your information. It would have been virtually impossible to do without a guide. Also the Tobago Cays tour on Friday was very nice. We got to see much more of the islands than we expected. I would highly recommend the tour for anyone who is interested in it.

I don't know when we will return to St. Vincent & The Grenadines, but we hope to return soon. Everyone at the Villa Lodge Hotel was extremely nice and helpful. We especially enjoyed the fresh juice at breakfast. We will certainly recommend the hotel to anyone visiting St. Vincent.

Thanks again and enjoy your summer.

June 2006

Submitted By: Gary Doucette (from Canada)
Hello,
On behalf of my wife Nicole and I, I want to Thank You for the being so friendly to us during our stay on your lovely Island last week.

We totally enjoyed ourselves. All the staff was polite, courteous and very helpful, everyone included, especially Lou-Ann and Rachel. Hi to all, and Best Regards,

Gary Doucette
Nicole Leger

April 6th, 2006

Submitted By: Jared Purdy (from Canada)
Hi Ton,
Thanks very much for your great hospitality, and participation in our editorial and St. Vincent promotion. Your staff are also great, and were a big help. I hope to see you soon, and would definately stay at your establishment the next time I am there.

February 2nd, 2006

Submitted By: Tyrone Walkes (from Barbados)
A truly great experience at Villa Lodge. Although my wife and I had a short stay we enjoyed it very much. And we would recommend it to anyone. Thank you all at Villa Lodge. We will be back sometime.

January 2006

Submitted By: Paulette Gittens (from Barbados)
My husband and I enjoyed our stay at Villa Lodge Hotel. The service was excellent, very friendly staff and such clean beautiful surroundings.

Keep up the good work and give our regards to Kay-Anne, Patrice and Tisha.

August 2005.

Submitted By: Debra Mc Comie (from Trinidad)
Mrs Rosie Brisbane of whom I had the pleasure of meeting, I am taking this opportunity to say "Thank You" to you and your dedicated staff for the extended hospitality that my family and I received. We enjoyed the stay and will love to return in the near future. Thanks again and may God's Richest Blessing continue to be with you all.
August, 2005

Submitted By: Rick Scull (from Ontario Canada)
To the Staff at Villa Lodge,

I had to take the time to let you know what a fantastic time I had in St Vincent.
A lot of the credit has to go to Jean-Michel and his wonderful staff, who went above and beyond with their attention to service. That in my mind makes for a memorable trip. The room I had was well appointed and very clean. The food at the restaurant was some of the best I've eaten, not sure which ice cream I enjoyed more the coconut or the nutmeg, glad I had both.
What stood out was the personal service and the ability of the staff to adapt to our requests. The can do attitude is alive and well in St Vincent especially at the Villa Lodge.
You made my trip to St Vincent a fantastic experience that I still talk about with people more than 2 weeks after my return home.
Having an excellent hotel as your base in a vacation destination is the foundation for a wonderful trip and Villa Lodge met and exceeded my expectations.
Thank you again Jean-Michel

Rick Scull
Halcyon Travel
Ontario Canada
October 2004

Submitted By: Steve Knight (from UK)
This was my first visit to St. Vincent after 42 years and the first for my seventeen year old son.
It's a visit I will remember, as having stayed at a wonderful hotel.
I'm glad I made the right choice, as it was very important that the hotel left us with wonderful memories.
After just a few hours at the hotel my son wanted to stay in St. Vincent.
The first morning saw a view from the window that came right out of a travel brochure.
The view from poolside was beautiful.
The staff were wonderful and your hospitality the best.
I would recommend your hotel to anyone visiting St. Vincent.
Give my regards to 'the model', 'the singer' and 'Pat'
A big thank you to all.
Steve July 2004

Submitted By: Margaret Gill (from Barbados)
This was truly a visit to remember, I will recommend your hotel to all. The service was excellent and such clean and beautiful surroundings. Friendly and helpful staff. Keep up the wonderful work.
14 June 2004

Submitted By: Deborah Richardson (from Duluth Minnesota)
There is no better place to stay on the island. This truly is a home away from home. The staff will absolutely go out of there way to make your stay memorable. All my thanks to you again for your hospitality. I also believe that there is no better place to eat then at the restaurant located at the hotel.The food is wonderful!! I especially love the calalloo soup.Please say hello to Bobby and Rosie we hope to come back again soon. With warm thoughts, Debbie



Post Your Own Comment:


If you've visited Villa Lodge and would like to submit your own comment click here. Comments need to be approved by Villa Lodge staff before they are displayed online.